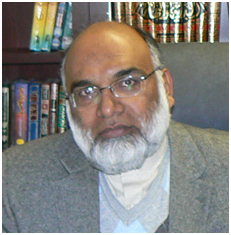 Muhammad Nisar ul Haq
Imam
Imam Muhammad Nisar ul Haq has a PhD in comprative Religion and a Masters in Islamic Theology and world Religions from International Islamic University Islamabad Pakistan. He has his higher studies teaching certification from Harvard University. He is an adjunct Professor at University of Houston Texas. He has been a Faculty member in Islamic Theology and world Religions at International Islamic University, Islamabad for about ten years. For the last 20 years worked in USA as Imam, Teacher, Public speaker and an interfaith activist. He is the Imam at Anniston Islamic Center and on the Board of Iqra Math & Science Academy, the first full time Boarding Islamic School in the State of Alabama. He is also on the advisory Board of Interfaith Ministry of Calhoun County and contributes regularly in Anniston Star, the daily newspaper of Anniston AL.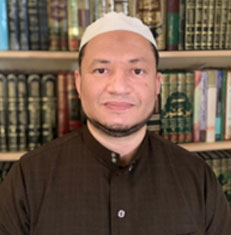 Graduated from Azhar University majoring in Hadith, tafsir, and fiqh in the year 2000.
Has experience for more than 20 years. Has teaching abilities in Islamic Studies and Arabic.
Mufti Izhar Ahmed has completed the memorization of the Quran with Tajweed in Jamia Islamia Mahmoodia Mansehra Pakistan In 4 years. He has received a Alim Fazil and Mufti degree in 10 years at Jame'at Ul Uloom ul Islamia, Binori Town, Karachi Pakistan. He also has a Bachelor of Arts Comparative Religion in Jame'at Ul Uloom ul Islamia, Binori Town, Karachi Pakistan. He was a teacher in Islamic Studies and Imam in Pakistan for 4 years. He was head of department of Quran for 1 year in Feroza Hashim Foundation. For the last 7 years He is the Imam and Teacher of Holy Quran in Anniston Islamic Center.